Provide An Excellent Customer Experience & You Will Never Have To Search Far For Customers Again
Create A Great Customer Experience & Get Your Customers Excited
Learn How You Can Grow Your Business By Offering An Excellent Customer Experience
I have spent most of my working life in the pub trade running pubs and started as a manager for a small regional brewery running a pub in Southampton in the early 1980's.
It was a tough job for a new and inexperienced manager during a recession-hit Britain in a town with high unemployment.
But it taught me much.
When myself and my partner took over The Frog And Frigate, the pub was very run down and needed a huge boost to get the right customers in.
But, within a year of starting, we had completely transformed the pub and it was packed to the rafters with happy customers every day.
The key to the success was CUSTOMER EXPERIENCE.
Before taking over the pub, we researched the pub industry very heavily and we comprehensively studied the city of Southampton and our likely target customers.  By the time we started, we understood comprehensively the local trading market and we knew exactly who our target customers were and what their needs and wants were and we set about fulfilling these.
Everyone had a fantastic customer experience, going away excited and telling their friends.  We created an army of very loyal customers very quickly through 'word of mouth' mostly, spending very little on marketing or advertising.
In 1984, we bought our first pub in rural Somerset – The White Hart Inn. It was very run down with poor levels of trade and a poor reputation.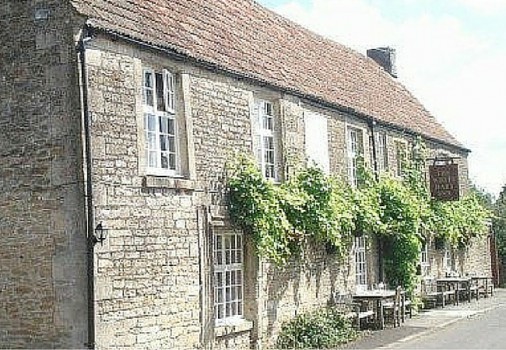 But we now knew how to transform a pub and we had the confidence to do it as we applied the same principles that we had used at The Frog & Frigate.
We researched our local trading market and target customers intensively and drew up detailed plans of how we would run the pub under our ownership.
Our Mission Was To Give Our Customers
The Very Best Customer Experience 
Our primary mission was to give our customers the very best customer experience.
We knew what the other pubs were offering in the area, but our mission was not to just offer better quality and better choice than the others but to offer EXCELLENCE in everything we did.
We wanted to offer the very best we possibly could offer.
And we succeeded.
For our first lunchtime, we took a worryingly low £14 but within 6 months, we had replicated our first success by filling the place to the rafters with happy customers, once more and every day.
Again, key to the success was CUSTOMER EXPERIENCE.
Everything we offered was of a very high standard, exciting our customers and making them tell everyone else.  'Word of mouth' was literally rampant.
Within a year, we were the market leader taking customers from every other local pub.  Most of these pubs responded by raising their standards, but they were all left wanting.
We had created such high standards in everything we did, our competition could not replicate our high standards.
In the 30 years following the purchase of The White Hart, more pubs, a brewery and two sandwich bars and delicatessens were all added and all very successfully.
But, importantly, the same principle was used to create high sales, namely CUSTOMER EXPERIENCE.
Anyone Can Copy What We Did
The procedure we used can be copied for any business and can be summarised as follows:
Make it your mission to offer an excellent customer experience and to create excellence in everything you do.

Set your business objective to excite your customers by offering excellent customer experiences and make your customers talk about you and your business.

Comprehensively know and understand who your target customers are.

Comprehensively understand what their wants, needs and desires are.

Comprehensively know and understand who your target competitors are.

Comprehensively understand the products offered by your competitors, including the quality, the customer service, customer experience and prices.

Comprehensively understand how to be much better than your competitors.

Fully understand the products you need to offer.

Fully understand the quality, the customer service, customer experience and prices you need to offer.

Create a full and detailed plan of how to deliver your customer experience. Have a customer experience plan.

Execute your plan and continually monitor its success.

Talk to your customers and create a strong lasting relationship.

Appraise and monitor the views of your customers with regard to their customer experience.

Make any adjustments where needed.
This Can Be Done For Any Business
If you want to give your business a boost, decide first that you will make it your mission to offer an excellent customer experience and set yourself the objective of always exciting your customers and making them tell others about you through 'word of mouth'.
Then, you should start thinking about your customer experience, appraise what you do presently and see where you can make improvements.
Ask yourself if you really understand your customers, your competitors and the trading market and whether you really understand how to satisfy your customer's needs.  You should talk to your customers and ask them candidly what their view of their experience is and how it could be improved.
You should analyse every point at which your customers come into contact with your business and appraise whether the experience is one of excellence.
When you can see to make improvements, you must do so.
Then if your improvements are right for your business, you should see a corresponding gain in the fortunes of your business success over time.
Businesses That Prioritise Customer Service Always Do Better
Almost without exception, the businesses that prioritise their customer experience and succeed in delivering an excellent customer experience, in the eyes of the customer, are always able to grow their customer numbers, sales and profits.
I see it time and time again.
Conversely, when a business struggles, the reason is often a poor customer experience leading to poor customer engagement.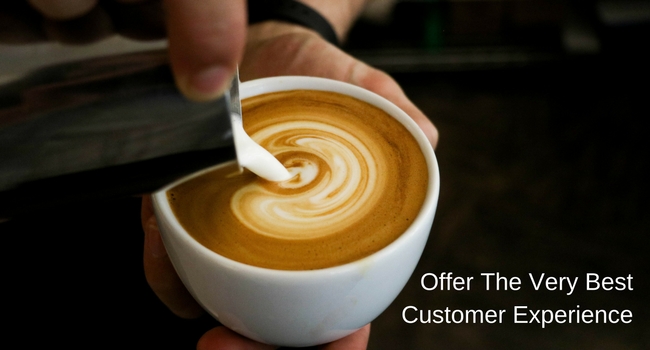 You Should Never Have To Search Hard For Customers Again
Once your improvements start to work, you should see customer loyalty grow with customers returning to buy more from you. As these customers tell others, 'word of mouth' should boost your customer numbers, your sales and profits and reduce your need to spend on your marketing.
Start Thinking Today About Your Customer Experience
Start thinking today about the customer experience you offer and make it your mission to offer an excellent customer experience and to create excellence in everything you do.
Then, think how you can make your customers happy and excited.
But also think that you can replicate this in your business to a high success, too.
If you would like to talk to me about delivering customer experience and to learn more about the methods I have used, then please email me at: robert @prestigebusinesscoaching.co.uk or please contact me below using my contact form.
I would love to help you to boost your business.

Please follow me on Social Media