Your Mind & Mindset Could Determine Your Business Success
Out of the millions of entrepreneurs in the world, only 10% achieve real business success and a tiny 1% have created mega success.  The other 90% either fail or enjoy modest success.
The top 10% all have something in common and something different to the rest.
The most successful in business consistently say that their success is primarily down to having a strong positive attitude and a strong mindset.  Harvard Business School consistently reinforces this view by stating their most successful pupils are those who leave with the best attitude not necessarily the best grades.  
To be a success in business, you need determination and perseverance and you need the drive to keep going when things don't go to plan.
The most successful have a massive desire to succeed and a great belief in their ability to succeed, while the less successful are often held back by their fear of failure and their inability to step outside their comfort zones.
I have studied success and failure in businesses for 30 years and I have seen that generally the stronger and more positive the attitude of the business owner, the greater the success is of the business.
Become A Member Of The '10% Club'
It is possible to strengthen the mindset and the attitude and, as part of the my coaching, I show clients how to do just that.  If a client wishes to transform their mindset, significant change can be made which over time can lead to greater business success and entrance into the '10% Club' - a club for the 10% most successful in business.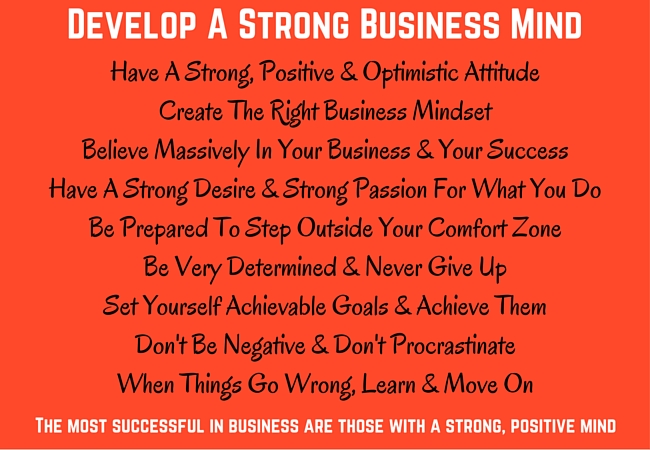 On this page, please find enclosed blogs, articles and advice on how the mindset can affect business success and how changes can be made.
If you wish to talk to me about mindset and success, please email me at robert@prestigebusinesscoaching.co.uk or contact me below:

Become One Of The 10% Most Successful Businesses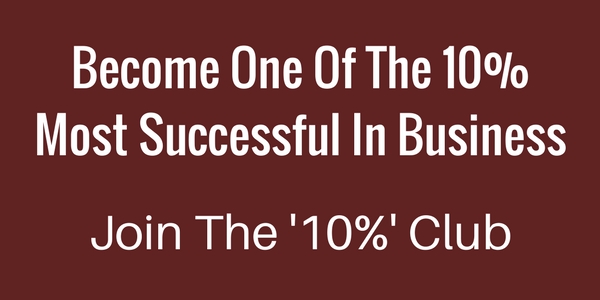 Become One Of The 10% Most Successful Businesses & A Member Of The '10% Club'
Just 1% of all businesses and entrepreneurs are mega successful and only 10% of all business make a good profit and provide a good living and good retirement prospects for their owners.
That is the sad reality.
90% of businesses either fail or just drift along, languishing in mediocrity in terms of profits and performance & many never really achieve real business success.
Often the owners of those 90% of businesses cannot see how they can elevate themselves and their businesses to do better.  Sadly, many of these entrepreneurs do not realize that the switch to become a member of the '10% CLUB' of the 10% most successful businesses is much easier than they think.

Have A Strong Positive Mindset For Greater Business Success 

Have A Strong Positive Mindset For Greater Business Success 
What makes the MOST SUCCESSFUL ENTREPRENEURS in business SUCCESSFUL?
The answer is A STRONG POSITIVE SUCCESS MINDSET.
The likes of Richard Branson, Peter Jones & Alan Sugar all have very strong positive success mindsets.  And, if you want the same level of business success, as they have achieved, you must develop the same mindset.

For Greater Business Success, Change Your Thinking

For Greater Business Success, Change Your Thinking
Create Smart Business Thinking
I am absolutely certain you WANT GREATER BUSINESS SUCCESS and it could be easier to achieve than you think.   It is possible to enhance your business success through the power of thinking and positive thinking.
Yes, by changing your thinking!
You can enhance your thinking by thinking as the most successful in business think.
The 10% most successful entrepreneurs always devote at least 90 minutes of each day to have quality 'THINKING TIME'  Here, they will think about growing their sales, profits, business success and generally driving their businesses forward.  Such positive thinking is imperative, if a business is not to stagnate or become mediocre.
It is very easy to get bogged down with the 'day to day' running of a business;  then it becomes very difficult to have time to think about how to grow and improve a business.

For Greater Business Success, Change Your Actions

For Greater Business Success, Change Your Actions.

Create Smart Business Actions
A strong business mind and smart business thinking jointly will combine to make your ACTIONS within your business become MUCH BETTER. 
This is why the top 10% most successful entrepreneurs achieve far greater BUSINESS SUCCESS than the other 90%.
They have SMART BUSINESS ACTIONS.
These SMART BUSINESS ACTIONS then deliver results that add CUSTOMER NUMBERS, SALES and PROFITS etc. over time to their businesses thus creating huge BUSINESS SUCCESS.
But because the top 10% entrepreneurs have spent QUALITY TIME on QUALITY SMART BUSINESS THINKING, most, if not all, of their ACTIONS are RIGHT for their businesses and their actions deliver the RIGHT RESULTS for their businesses.
They have become one of the most successful entrepreneurs by changing their actions.

8 Ways To Beat The Beat The Fear Of Failure
8 Ways For Overcoming The Fear Of Failure In Business
The Fear Of Failure Is Very Common & It Can Be Very Disabling, Holding Entrepreneurs Back.     
In This Article, I Describe 8 Ways For Beating The Fear Of Failure.
The fear of failure in business is very common and it can prevent people who run businesses from moving forward. It is usually a state of mind that can be very immobilizing, preventing us from stepping outside our comfort zones into the unknown, leaving us saying:
"I Can't Do This"
This can manifest itself in someone fearing failure by feeling physically stressed and anxious and thinking: "I CAN'T DO THIS"
By Changing Things, People Think They Risk Failure

---
7 Ways To Achieve A More Positive Attitude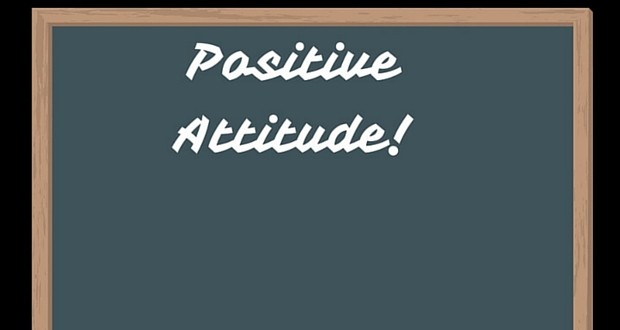 7 Ways To Achieve A Positive Attitude
How Strong Is Your Attitude?
Having A Strong Positive Attitude Is Key To Business Success.
When asked, the most successful business people say that a strong, positive attitude has been more important to their success than their ability. Havard Business School has consistently reinforced this view by saying that a strong mental ability is more important than ability for attaining meaningful business success.
So how positive is your mental attitude?

---
Is Your Mindset Holding You Back?
Is Your Mindset Holding You Back?
Your mindset could be the difference between SUCCESS and FAILURE.
Have the right mindset and you are more likely to succeed, but have the wrong mindset and you could struggle.
Psychologists suggest that business people have one of two MINDSET TYPES:-
The most successful in business have a growth mindset.
What mindset do you have?

Please follow me on Social Media