For Business Success, You Need An Army Of Loyal Customers, Returning Frequently To Buy Your Products
If you cannot achieve this, you will not have sufficient sales to pay your costs and to pay yourself. Businesses fail because they don't have enough customers buying enough products.
The key is to run your business around your customers, so that you provide the right products at the right prices with the right customer service. Then, your customers will have the right customer experience and your customer satisfaction rating will rise.
This strategy will increase customer loyalty, customer numbers and revenue sales.
I always coach my clients to prioritise the customer and to always run their businesses around the wants and needs of their customers.  
On this page, I present a number of blogs and articles to help you. If you would like further advice, please contact me here: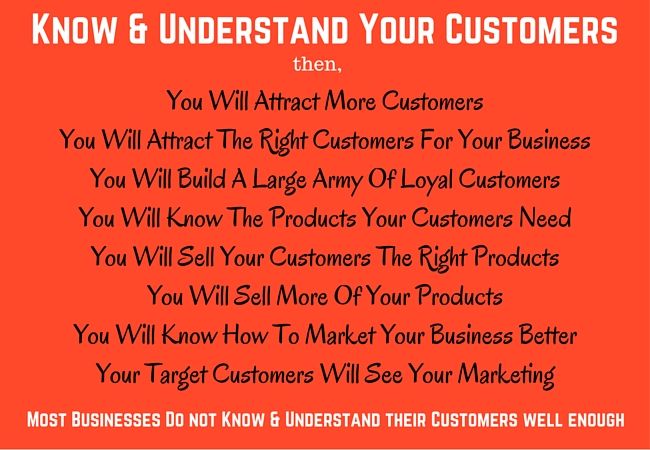 Your Customer Is King!
Your CUSTOMER is the MOST IMPORTANT PART of your business.
Without your CUSTOMER, YOU have NO product sales, NO money coming in and NO PROFIT.
Your customer is king.
But to make a GOOD PROFIT, YOU need a LARGE number of customers buying a LARGE number of products and giving you LOADS of money as sales.
Most businesses that struggle or fail DON'T have enough CUSTOMERS buying enough products and giving the business enough MONEY. Then, there is NOT enough MONEY to cover the COSTS and EXPENSES of the business and the business RUNS OUT OF MONEY and STOPS!!
It is as simple as that.

Put Your Customer At The Heart Of Your Business

Run Your Business Around Your Customer
If YOU have read my article 'Your Customer Is King', YOU should now think that your CUSTOMER is the MOST IMPORTANT PART of your business -  your CUSTOMER must be at the HEART of your business & you must prioritize achieving CUSTOMER LOYALTY.
If YOU are starting a new business or YOU are already running a business, YOU must THINK this.
Your business must be built around your customer.

Know And Understand Your Target Customer

How Well Do You Know And Understand Your Target Customer
I frequently ask business owners who their TARGET CUSTOMERS are and, in the majority of cases, I get a vague answer which tells me that the majority of business owners do not KNOW who their TARGET CUSTOMERS are.
About 10% can give me a very concise answer which tells me that these owners KNOW who their TARGET CUSTOMERS are.
But what is very interesting to me is that the businesses who do KNOW AND UNDERSTAND THEIR TARGET CUSTOMERS best, are the businesses that are the MOST SUCCESSFUL -  the top 10%, that I have talked about previously.  The businesses that DON'T KNOW WHO THEIR CUSTOMERS are, are always the MEDIOCRE businesses with MEDIOCRE SUCCESS.
You must know and understand your target customer.

Use Customer Service To Gain Sales

What is your CUSTOMER SERVICE like?
Do your customers rave about your CUSTOMER SERVICE?
Or do your customers say your CUSTOMER SERVICE leaves much to be desired?
Surveys consistently show that consumers rate CUSTOMER SERVICE as highly as the products they buy. Customers will even avoid buying good products if the CUSTOMER SERVICE is poor.
If you can offer much better customer service than your competitors, then you will steal their customers.
Use customer service to gain sales.

Are Your Products Right For Your Target Customers?

How Right Are Your Products?
One BIG reason for business FAILURE is due to businesses trying to sell the wrong products to their TARGET CUSTOMERS.
Many businesses, especially ones that are just starting, create a product and then they try to find customers to buy that product.
This is the wrong way to start and run a business and the wrong way to think about your product.

Do Your Products Provide The Right Customer Benefits?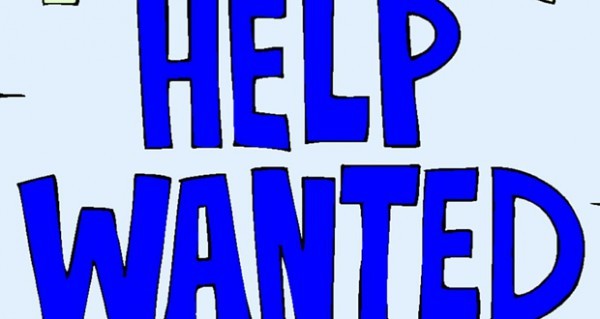 Do your products give your customers the real help that they want and need?
Do your products improve the lives of your customers?
Do your products match the needs and wants of your target customers?
Your CUSTOMERS will buy your PRODUCTS because they want the BENEFITS and HELP that these will provide;  if every entrepreneur provided the right customer benefits, sales and business profits would be boosted.

Provide The Very Best Customer Experience & You Will Never Have To Search Far For Customers Again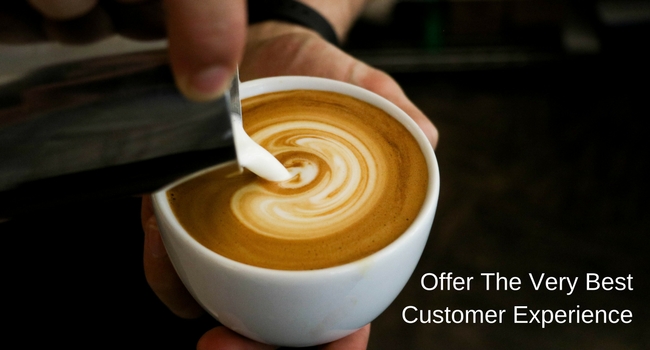 Create A Great Customer Experience & Get Your Customers Excited
Learn How You Can Grow Your Business By Offering An Excellent Customer Experience
I have spent most of my working life in the pub trade running pubs and started as a manager for a small regional brewery running a pub in Southampton in the early 1980's.
It was a tough job for a new and inexperienced manager during a recession-hit Britain in a town with high unemployment.
But it taught me much.
When myself and my partner took over The Frog And Frigate, the pub was very run down and needed a huge boost to get the right customers in.
But, within a year of starting, we had completely transformed the pub and it was packed to the rafters with happy customers every day.
The key to the success was CUSTOMER EXPERIENCE.

If you would like further advice on this article, please contact me: robert@prestigebusinesscoaching.co.uk
Or contact me below to continue the conversation:


Please follow me on Social Media