Is Your Marketing Working?
Is It Creating A Growth In Sales & Brand Awareness?
Is Your Marketing Reaching Your Target Customers?
Marketing is something that should be done on a continual basis, day by day,  informing your target customers about you and your business.  Here I include articles to inspire and encourage you to market your business better in order to grow your customer numbers and your sales.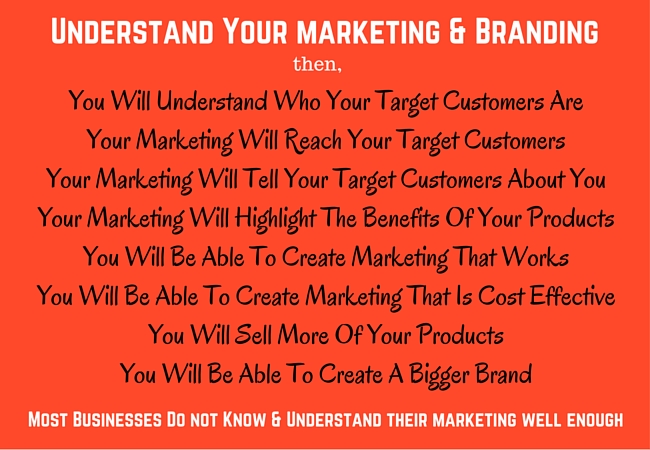 20 Top Free WordPress Plugins
A Comprehensive Appraisal Of Some Of The Best Free Plugins That Could Really Boost Your WordPress Website Or Blog.
.
Amazingly only 50% of businesses have a website but of the ones that do, 40% are WordPress Sites.
A WordPress website is very versatile and relatively easy to build and maintain with a large selection of free themes that you can use to customise it with. WordPress is also free and if you choose the right host, very cost effective, too.
WordPress websites also invariably perform well in Google rankings, so really small business owners have no excuses not to have their own website.

7 Strong Reasons Why You Should Build A Strong Brand

Is your business & your products recognized as a brand?
Is your business name or the name of your products well known?
If the answer to any of these questions is no, then you are missing a trick to sell more of your products.
Businesses like Tesco, Marks & Spencer, Ford, Dyson and products like Mars Bar, Fairy Washing Up Liquid are STRONG brands, which means most people have heard of them.
These BRANDS, by and large, are famous for providing high quality and, as a result, they instil trust in their customers and in new customers to come and buy.
Which means being a BRAND is very powerful  -  being a BRAND with enhance the BUSINESS SUCCESS of any organization.

 How Targeted Is Your Business Marketing?

Does Your Business Marketing Go Directly To Your Target Customers?
Do Your Target Customers See Your Marketing?
Here are THREE QUESTIONS every business owner should ask themselves about their BUSINESS MARKETING.
If their MARKETING does NOT reach their TARGET CUSTOMERS, business owners cannot tell their TARGET CUSTOMERS about their businesses and their PRODUCTS and if the MARKETING is NOT TARGETED, then this MARKETING is being wasted.
Say, for instance, YOU sell golf clubs and YOU advertise in a local newspaper, the chances are your MARKETING is wasted. Maybe less than 1% of the readers to that newspaper would play golf and would be interested in buying golf clubs.
This form of MARKETING would NOT BE TARGETED -  but, it constantly amazes me that this sort of MARKETING is used, when the number of TARGET CUSTOMERS is really small.

Is Your Marketing Sending Out The Right Message?

MARKETING is about COMMUNICATING THE RIGHT MESSAGE to your TARGET CUSTOMERS about your business and your products.
But is your MARKETING sending out the RIGHT MESSAGE to your TARGET CUSTOMER?
In this busy world, we are surrounded by MARKETING and ADVERTISING from businesses trying to get us to buy -  but most of this MARKETING is RUBBISH and it does NOT WORK.
This Marketing Is Wasted
The MARKETING is wasted including the MONEY to pay for it.
There is a BIG REASON for this -  most businesses and most marketing companies that these businesses employ don't understand the SELLING and BUYING PROCESS.  They don't UNDERSTAND that customers will only BUY if they TRUST the PRODUCT and they don't UNDERSTAND that customers will only buy if they feel confident that the PRODUCT will help them.

What Can Business Learn From The Trump Presidential Campaign

Love or hate him, Donald Trump is now the 45th President of the USA.
His campaign was very controversial, but when I analyze it, I see why he won and I have identified two very powerful aspects that brought him success:-
1. Attitude & Mindset
2. Marketing
Put together, I think both collectively were the two main reasons why he won the race and business owners can learn from both.