6 Reasons Why You Should Build A Strong Brand
Is your business recognized as a BRAND? Are your products recognized as a BRAND?
Is your BUSINESS NAME or the name of your PRODUCTS well known?
If the answer to these questions is no, then you are missing a trick to sell more of your products.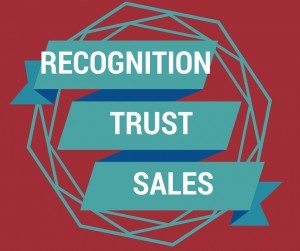 Businesses like Tesco and products like Mars Bar are STRONG brands, but it is possible to create a BRAND IMAGE for any business and for any product, including your business and your products, and a BIG OBJECTIVE for you must be to deliberately create a STRONG BRAND IMAGE for your business and your products.
Why should you do this?
There are SIX advantages to creating a STRONG BRAND IMAGE and SIX REASONS why you should create a STRONG BRAND IMAGE.
Strong Brands create recognition
Strong Brands create trust
Strong Brands send out the message that your product is bought by others and gives benefits that others enjoy
Strong Brands can sell themselves
Strong Brands usually achieve greater sales
Strong Brands reduces marketing needs & costs
RECOGNITION IS IMPORTANT
Recognition is important – if your product is on a shelf in a shop, for instance, and it is next to a similar product that is less well known, then people are more likely to recognise your product and are more likely to buy your product as opposed to the other product.
YOU NEED TRUST
People often will not buy a product unless they know something about that product and have trust that it is right for them and will bring them the benefits that they want. Trust is something that is built up over time, but by being a recognised brand that people recognise immediately, then they are more likely to trust that product and will buy it.
SEND OUT A STRONG MESSAGE ABOUT YOUR BENEFITS
Being a STRONG BRAND sends out a STRONG MESSAGE to your target customers that this product is bought by many other people and it brings benefits that these people want, need and enjoy. If a target customer thinks that a certain product brings benefits for other target customers, he or she might well think that it will bring benefits to them, as well.
BRANDS SELL THEMSELVES
A STRONG BRAND will do much of its own SELLING and MARKETING respectively, which reduces your need to SELL and MARKET your product and thus this reduces the time, effort and money to SELL and MARKET, so enhancing your profits.   STRONG BRANDS will SELL themselves and STRONG BRANDS will MARKET themselves.
BRANDS USUALLY HAVE HIGHER SALES
STRONG BRANDS usually have GREATER SALES, so YOU must think that A STRONG BRAND IMAGE for your business and products will create STRONGER SALES and STRONGER PROFITS for your business.
YOU must say to yourself now:
"My OBJECTIVE must be to create a STRONG BRAND IMAGE for my business and for my products that people will instantly recognise".
THINK SMART, ACT SMART
If you would like further advice on this, please contact me: Robert@prestigebusinesscoaching.co.uk
Or leave a comment below to engage in the conversation.