BE INSPIRED FOR YOUR BUSINESS SUCCESS!
Learn How To Create High Sales, High Profits & High Success
Proven Business Tips & Advice From A Successful Entrepreneur
WANT GREATER BUSINESS SUCCESS?
CHANGE YOUR THINKING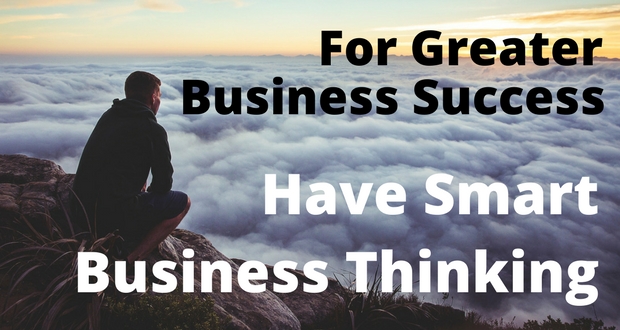 For Strong Sales & Profits, You Must Make Your Business Customer-Centric


JUST 10% OF BUSINESS OWNERS ACHIEVE REAL BUSINESS SUCCESS
Just 10% of business entrepreneurs achieve real business success that provides a good lifestyle, financial freedom and the ability to retire early. The other 90% either fail or just exist, working long hours, struggling much of the time and achieving mediocrity at best.
Many of the 90% can achieve what the top 10% have done, but it means making BIG changes. If you are presently one of the 90%, you can become one of the top 10%, if you change 3 things:
YOU MUST CREATE A VERY STRONG POSITIVE BUSINESS MIND & ATTITUDE

YOU MUST CHANGE THE WAY YOU THINK & WHAT YOU THINK

YOU MUST CHANGE THE WAY YOU ACT

       CHANGE THE WAY YOU DO BUSINESS, BECOME ONE OF THE MOST SUCCESSFUL & JOIN THE '10% CLUB'  

Read more ...



HOW WELL DO YOU KNOW & UNDERSTAND YOUR CUSTOMERS?    MOST BUSINESSES HAVE A VAGUE UNDERSTANDING
THE BETTER YOUR KNOWLEDGE & THE BETTER YOUR UNDERSTANDING, THE MORE CUSTOMERS & THE MORE SALES YOU WILL ACQUIRE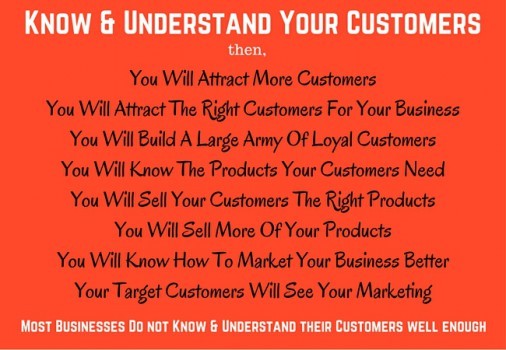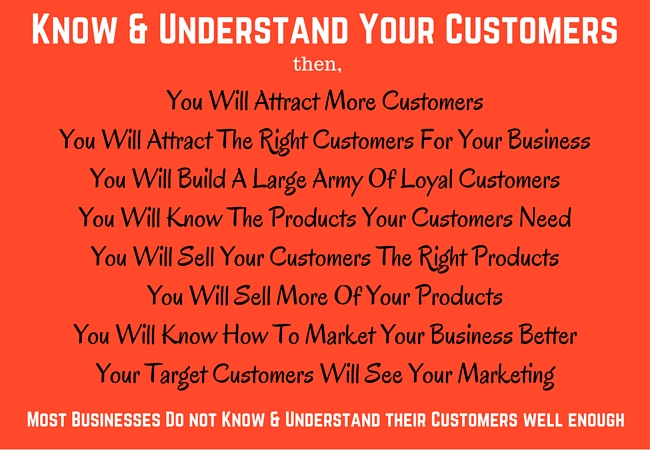 50% OF ALL NEW BUSINESSES FAIL IN THE FIRST 3 YEARS.    A BIG REASON FOR THIS IS BUSINESS OWNERS NOT RESEARCHING AND UNDERSTANDING THEIR BUSINESS IDEA SUFFICIENTLY WELL BEFORE THEY START
THE BETTER YOU UNDERSTAND EVERYTHING ABOUT YOUR BUSINESS, THE GREATER THE CHANCE YOUR BUSINESS WILL BE A SUCCESS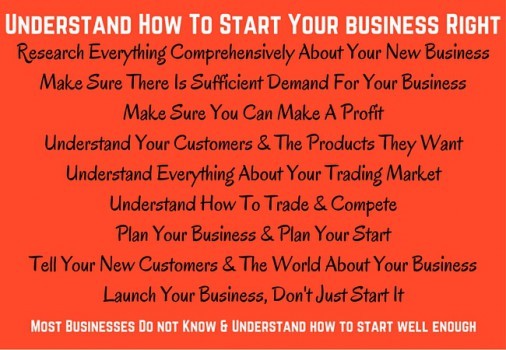 DO YOU KNOW WHAT YOUR CUSTOMERS REALLY THINK ABOUT PRODUCTS & YOUR CUSTOMER SERVICE?   WOULD THEY, FOR INSTANCE, RECOMMEND THEM TO THEIR FRIENDS?
CONTINUALLY IMPROVING YOUR PRODUCTS & YOUR CUSTOMER SERVICE & MAKING THEM AS SUPERB AS YOU CAN, ALWAYS PRODUCES GREATER SALES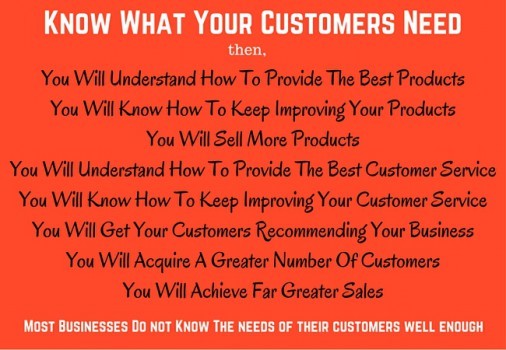 DO YOU KNOW YOUR NUMBERS?   COULD YOU TELL ME NOW WHAT YOUR PROFIT & CASH FLOW IS AT THIS PRESENT TIME FROM MEMORY?
THE BETTER A BUSINESS UNDERSTANDS & KNOWS THEIR NUMBERS, THE MORE PROFITABLE THAT BUSINESS IS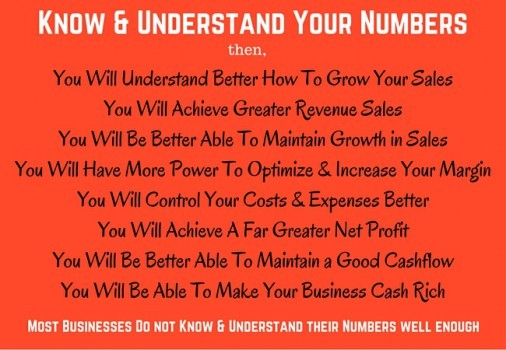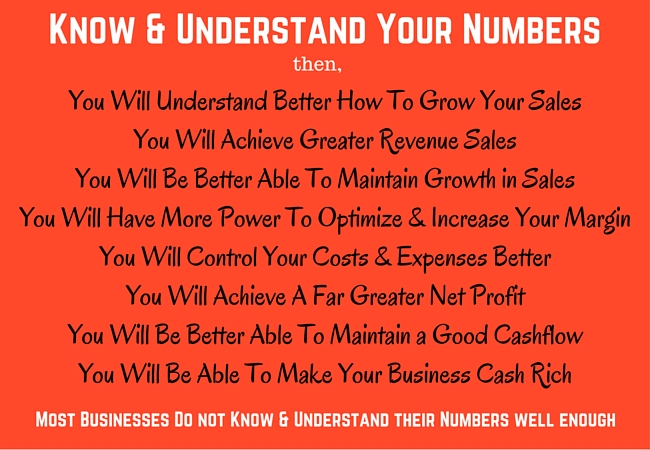 HOW POSITIVE IS YOUR ATTITUDE?    ARE YOU DECISIVE IN ALL YOUR ACTIONS OR DO YOU PROCRASTINATE?   
THE MOST SUCCESSFUL IN BUSINESS CONSISTENTLY SAY THAT A STRONG POSITIVE ATTITUDE HAS BEEN THE BASIS TO THEIR SUCCESS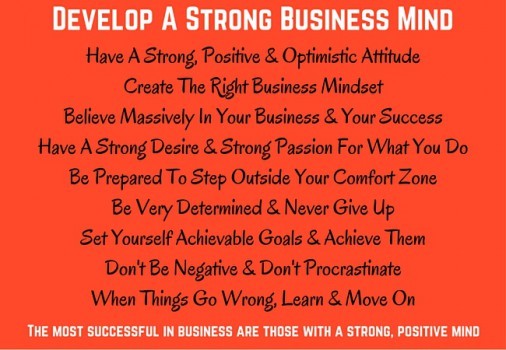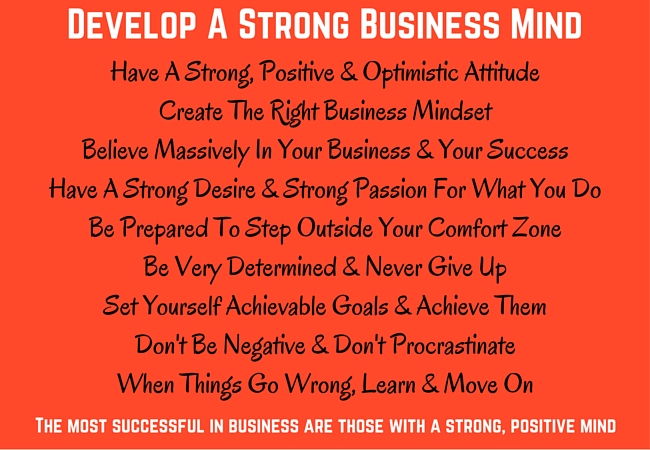 HOW MUCH OF YOUR TIME DO YOU SPEND MARKETING YOUR BUSINESS?    OR IS MARKETING SOMETHING THAT YOU MIGHT DO WHEN YOU HAVE NOTHING ELSE TO DO?
BUSINESSES THAT CONSISTENTLY & CONSTANTLY MARKET THEMSELVES ALWAYS ACHIEVE GREATER SALES & GREATER SUCCESS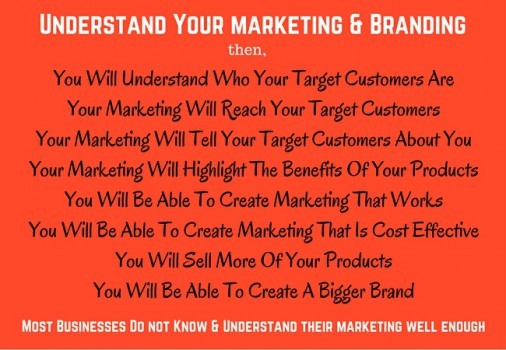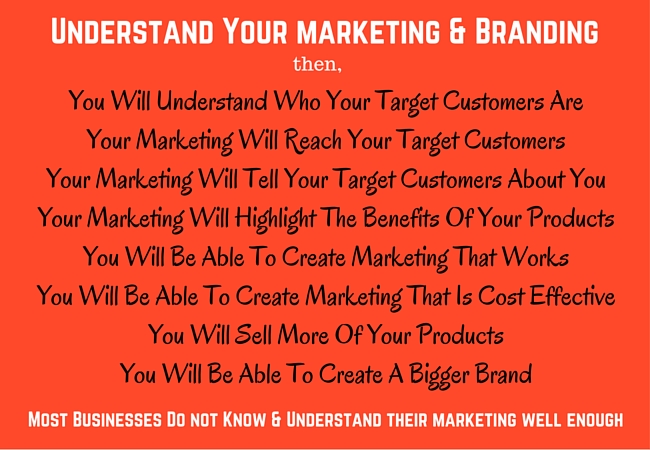 HOW WELL IS YOUR BUSINESS RUNNING?     IS IT RUNNING AS WELL AS IT COULD BE OR IS THERE ROOM FOR IMPROVEMENT?
BUSINESSES THAT HAVE A WELL ORGANIZED BACK OFFICE WITH STRICT CONTROLS ALWAYS RUN MORE EFFICICIENTLY & EFFECTIVELY & ALWAYS GENERATE GREATER PROFITS