Free Business Advice & Tips For Your Business Success

.
Hi! I'm Robert Viney & I Have Successfully Generated Millions Of Pounds In Sales In My 7 Businesses In 35 Years
.
.
In That Time, I Have Learned Much & Here I Wish To Share My Knowledge, To Help You Grow Your Business   ~  Please Take Your Time To Scroll This Page & Explore The Many Great Articles On My Site
Do You Ask For Customer Reviews?
Whether Good Or Bad, You Need To Know What Customers Think Of Your Business, If You Are To Keep Growing.
Want To Be A Great Leader?
Want happy employees who are highly productive?  The answer is to talk to them on a regular basis.
How To Deal With Customer Complaints
Always a problem, but discover a 6 step process that has been proven to work in this article.
My Greatest Business Coaching Success  ~  The Wonderful Alessandra Ruocco
Alessandra Ruocco Now Runs The Highly Successful Devoncair Ltd., Offering Excellent Homecare For The Less Able & Elderly In Torbay, Devon,
"Our Homecare business is now on the road to being a successful player in the industry and I owe that fully to the expertise of Robert and Prestige Business Coaching"
My Brilliant Client Charlotte Kleban Wins An Award For Her Business, Hand Drawn World, From Theo Paphitis
At the #SBS Event In Birmingham, February 2019
In the past couple of years, Charlotte has done wonderfully well with her business and has greatly increased her sales of Homeware Products
"I visualised myself winning so many times & it has finally happened" 
Visualisation Is A Very Powerful Way To Boost Your Business Success
Many of the most successful in business have said that Visualisation has contributed to their success.
6 Customer Rules Guaranteed To Grow Your Business
Tried And Tested Business Customer Rules That Have Been Shown To Work, Time And Time Again
8 Qualities Of The Success Mindsets Of The Most Successful in Business
Ever wondered why some people are more successful in business than others?  It could be down to a success mindset.
My Brilliant Client Top UK Hypnotherapist Chris Fleet Is Making Great Progress At His Devon School Of Hypnotherapy
He Is On Course To Double The Number Of Students Training To Become Professional Hypnotherapists In 2019 Compared To 2018.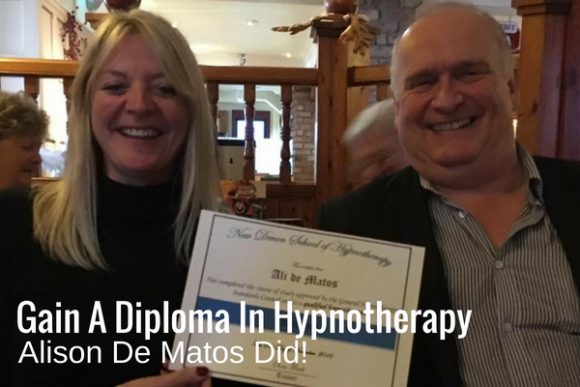 .

Hypnotherapy is a great drug-free way to help people suffering from stress, anxiety, depression, fears, phobias and many other life-affecting conditions
It can also be very rewarding with an earning potential up to £150 per hour, also giving the ability to help many people improve their lives.  A great career or new business idea.
Chris does not just train new hypnotherapists but he also supports and mentors them on their hypnotherapy journey.
You can learn more by visiting his website here ...